Loal Huntington Beach Blinds, Shutters & Window Treatments Experts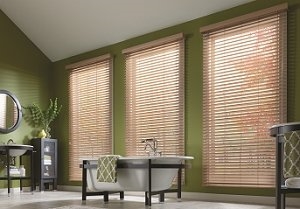 The Blind Guy is the premier name to call on when you find yourself in need of window treatments in Huntington Beach, CA. Since 2010, we have been the local leading Huntington Beach blinds company for both residential and commercial clients. While we certainly offer a number of difference treatment options, one of the regularly requested choices is window blinds.
It only makes sense, partially since there are so many great options available. We offer choices like wood, faux wood, aluminum and mini blinds. They make a great window dressing alternative for homes as well as commercial buildings, including structures with a large number of windows, such as office buildings.
Shutters for Your Residential or Commercial Space
Another popular style of window treatment is the shutter. We offer the two most commonly requested styles:
Plantation – As the name would imply, plantation shutters were originally used on old Southern plantation style homes. While the average home does not still share this same look, the shutters still work well with a variety of styles of homes. The oversized slats create a more dramatic look, making them forever fashionable.
Polycore – This man-made material withstands the tests of time better than real wood. Easy to clean and durable as could be, you will be beyond satisfied if you opt for this style of window treatment. Make it a point to give us a call when you find yourself in need of the information you need to make good choices about your shutters, or other window treatments.
Huntington Beach Window Treatment Experts
When it comes to getting the best possible results for your window treatments, the name to call on is The Blind Guy. We have built our reputation on friendly and professional service. Most importantly, we have earned our flawless nickname by offering impeccable results.
Whether you are looking for blinds, shutters or shades, The Blind Guy can help. From the initial consultation to the final installation, you can feel confident knowing that we are dedicated to doing an exceptional job. Let us show you, firsthand, how we have earned the reputation that we have as a local source for window treatments in Huntington Beach, CA.
Latest Articles
How Your Window Coverings Can Lower Your Cooling Costs


Your Huntington Beach area home would be incomplete without window coverings. They help to make your home look its best while also helping your home to enjoy the privacy you should expect from it. But aesthetics and protection are not the only quality that your window coverings can provide. For instance, another great feature your […]

Read More
Blinds: Are They Right for You? Check Out Their Pros and Cons


A beautiful option for any home, blinds might just be the perfect window-covering option if you find yourself in the market for one. However, despite their beauty, blinds could also prove to be a bad option for you — depending on how you view their drawbacks with regard to their draws. If you are unsure […]

Read More
If you are looking for blinds, shades or shutters in Huntington Beach, CA then please call The Blind Guy at 714-600-4239 or complete our online request form.