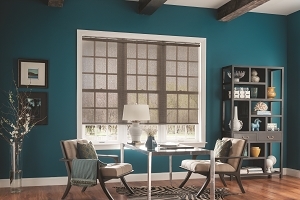 Window Screens in Huntington Beach
In order to make the right decision about your window treatments, it starts with working with the right experts to get the information that you need. For instance, how much do you know about screens for indoor or even outdoor window treatments? In order to make sense of it all, you need a reputable expert to partner with, like our pros here at The Blind Guy.
Since 2010, we have been providing service excellence to both residential and commercial clients. We take this line of work seriously which is evident from the customer satisfaction rating and the impeccable reputation that we have earned for providing window treatments such as blinds, shutters and shades. Now, we look forward to partnering with you and making sure that all of your window screen service needs are met.
For quality window screens in the Huntington Beach area, please call The Blind Guy at 714-600-4239 or complete our online request form.
Latest Articles
How Your Window Coverings Can Lower Your Cooling Costs


Your Huntington Beach area home would be incomplete without window coverings. They help to make your home look its best while also helping your home to enjoy the privacy you should expect from it. But aesthetics and protection are not the only quality that your window coverings can provide. For instance, another great feature your […]

Read More
Blinds: Are They Right for You? Check Out Their Pros and Cons


A beautiful option for any home, blinds might just be the perfect window-covering option if you find yourself in the market for one. However, despite their beauty, blinds could also prove to be a bad option for you — depending on how you view their drawbacks with regard to their draws. If you are unsure […]

Read More