Loal Laguna Blinds, Shutters & Window Treatments Experts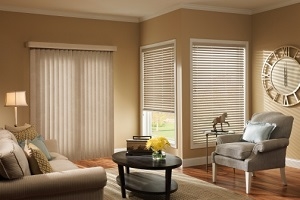 The Blind Guy is the premier name to know, when it comes to Laguna blinds and other styles of window treatments. Simply put, we are the local leading service provider, for both residential and commercial clients seeking window treatments in Laguna, CA. We take great pride in knowing that we go above and beyond in order to deliver 100% total customer satisfaction.
You have plenty of options to choose from, when it comes to shutters, shades and blinds in Laguna, CA. Yet blinds tend to be a high-demand choice, and for a number of important reasons. From their simple yet chic look, to their more than reasonable price tag, you can feel good about making this wise decision.
Shutters for Your Residential or Commercial Space
Or, it could be, that shutters are more your cup of tea. This classic approach to window coverings has remained a peak performer, in both looks and offering other benefits. If you are considering opting for shutters, keep a few things in mind:
If you want to reduce your monthly expenses for energy costs, shutters are the way to go. When closed, they offer additional insulation. This not only cuts down on your heating and cooling costs, it makes your household more Eco-friendly.
Of course the looks do matter. Shutters are an ideal choice that will enhance both the interior design aesthetics and the exterior curb appeal.
They pair well with just about any design style, too. So you do not have to worry that your classic or super contemporary design plan won't work with shutters. In most cases, this style of window dressing will work.
The bottom line is that if you decide to select shutters as your window dressing, you will find them as functional as they are attractive.
Laguna Window Treatment Experts
When you are in the market for window treatments, only the best will do. This is why locals know that the name to call on is The Blind Guy. We look forward to partnering with you and helping bring your vision for your window treatments to fruition. Whether you are looking for blinds, shutters or shades, The Blind Guy can help.
Latest Articles
How Your Window Coverings Can Lower Your Cooling Costs


Your Huntington Beach area home would be incomplete without window coverings. They help to make your home look its best while also helping your home to enjoy the privacy you should expect from it. But aesthetics and protection are not the only quality that your window coverings can provide. For instance, another great feature your […]

Read More
Blinds: Are They Right for You? Check Out Their Pros and Cons


A beautiful option for any home, blinds might just be the perfect window-covering option if you find yourself in the market for one. However, despite their beauty, blinds could also prove to be a bad option for you — depending on how you view their drawbacks with regard to their draws. If you are unsure […]

Read More
If you are looking for blinds, shades or shutters in Laguna, CA then please call The Blind Guy at 714-600-4239 or complete our online request form.