Roller Screens for Homes & Businesses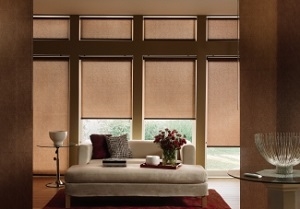 Creating the perfect home is about adding those details that make all the difference. Whether it is for looks, functionality, or both, this is a vital step in transitioning your current house into the home of your dreams. At The Blind Guy, we want to be a part of making that possible for you.
So, this includes steps like finding the right window treatments, even if that consists of just a roller screen to improve your quality of living. Roller screens really do help make a difference, when it comes to how you can enjoy spending time in your home. Practical, affordable and convenient, you'd be hard-pressed to find another window solution as effective as roller screens here in the Huntington Beach area.
Best Roller Screen Sales & Installation
So what should you be aware of when it comes to roller screens?
When it comes to alternative options for window treatments, there is nothing quite as affordable as the roller screen. It is all about value; you get a quality window covering solution for a more than reasonable price. In other words, it is a win-win for anyone who is looking for a great way to reduce glare and heat index, while securing some privacy. Roller shades are available plain and utilitarian, or in a variety of colors and designs. Either way, it is a simple yet elegant way to solve your window treatment needs. Not to mention, it could not be easier to use. Over time, these products have been made more durable so you can feel good about investing into them.
You can also opt for motorization. It is nice to have a type of window covering that can be simply operated with the touch of a button.
Superior Service for Roller Screens in the Huntington Beach Area
The Blind Guy is the only blinds, shutters and shades company that you need to know, in order to get any type of window treatment there is. The difference is that by working with us for your roller screens, you get the best in customer care, as well. We take great pride in the work that we do and that is evident from the results that we are able to get for every job we work on.
For quality roller screens in the Huntington Beach area, please call The Blind Guy at 714-600-4239 or complete our online request form.
Latest Articles
How Your Window Coverings Can Lower Your Cooling Costs


Your Huntington Beach area home would be incomplete without window coverings. They help to make your home look its best while also helping your home to enjoy the privacy you should expect from it. But aesthetics and protection are not the only quality that your window coverings can provide. For instance, another great feature your […]

Read More
Blinds: Are They Right for You? Check Out Their Pros and Cons


A beautiful option for any home, blinds might just be the perfect window-covering option if you find yourself in the market for one. However, despite their beauty, blinds could also prove to be a bad option for you — depending on how you view their drawbacks with regard to their draws. If you are unsure […]

Read More