Honeycomb or Cellular Shades - Better Insulation, Classic Look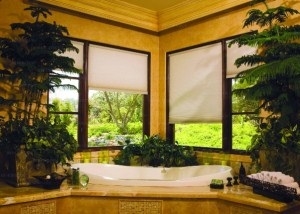 Gaining more popularity each day, honeycomb or cellular shades in the Huntington Beach area are not soon going to be falling out of fashion. Also referred to as cellular shades, this unique system offers a number of benefits. They are accordion pleated, with a row of air pockets when you look at it from the side.
Yet, aside from the many advantages this design offers, many home and business owners still simply make this choice based on looks alone, and The Blind Guy can help you make the right choice.
Best Honeycomb / Cellular Shade Sales & Installation
If you are curious about the types of benefits that you can expect from your honeycomb or cellular shades in the Huntington Beach area, here is some of what you should be aware of:
Honeycomb shades are widely recognized for their ability to offer better insulation. The unique air pocket acts as a way to help with temperature control inside your home. It acts as a buffer between outdoor temperature and indoor temperature. This means a more Eco-friendly household, as well as lower energy bills each month.
People also love cellular shades due to their light filtering abilities. They do not block out the light completely, but do let is soft, diffused light. This still also offers a level of privacy, as well.
The design of these shades also makes it s possible to help reduce noise. That means lowering the risk of external noise bleeding in, but also makes it less likely for sound inside your household to travel past your windows.
Superior Service for Honeycomb & Cellular Shades in the Huntington Beach Area
At The Blind Guy, we try to encourage our clients to base their decision on more than appearance, but know you will be satisfied with cellular shades, no matter what the reason for selecting them may be. The window dressings that you choose should, ultimately, be able to be something that you can live with, and love, for years to come - regardless if you opt for blinds, shutters or shades. Keep in mind, the selections that you make will impact both the interior design aesthetics and the exterior curb appeal, so make your decision accordingly.
For quality honeycomb / cellular shades in the Huntington Beach area, please call The Blind Guy at 714-600-4239 or complete our online request form.
Latest Articles
How Your Window Coverings Can Lower Your Cooling Costs


Your Huntington Beach area home would be incomplete without window coverings. They help to make your home look its best while also helping your home to enjoy the privacy you should expect from it. But aesthetics and protection are not the only quality that your window coverings can provide. For instance, another great feature your […]

Read More
Blinds: Are They Right for You? Check Out Their Pros and Cons


A beautiful option for any home, blinds might just be the perfect window-covering option if you find yourself in the market for one. However, despite their beauty, blinds could also prove to be a bad option for you — depending on how you view their drawbacks with regard to their draws. If you are unsure […]

Read More