Blinds: Are They Right for You? Check Out Their Pros and Cons
---
---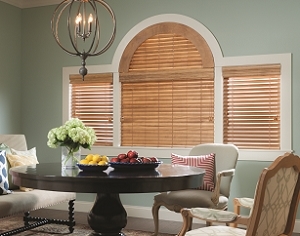 A beautiful option for any home, blinds might just be the perfect window-covering option if you find yourself in the market for one. However, despite their beauty, blinds could also prove to be a bad option for you — depending on how you view their drawbacks with regard to their draws.
If you are unsure whether blinds are the right window-covering option for your Huntington Beach, CA, home, then check out the pros and cons listed below. They'll give you an idea of the upsides and downsides that blinds offer, thus helping you to determine if blinds really will be the best option for your home.
Blinds: Pros
Blinds are more than just beautiful. They are also a practical option when it comes to your window-covering needs. After all, blinds can offer the following features and benefits:
Customizable light filtration thanks to their movable slats
Easy cleanup: Just wipe them down with a damp cloth
Space-saving for rooms that have little extra space to offer
Blinds: Cons
Of course, blinds aren't entirely flawless. Though they may be attractive to look at and overall pretty practical, they do offer some downsides that might make you think twice before settling on them:
Plastic blinds are easy to break, rendering their appearance unsightly
The initial cost is high when compared to curtains and other options
Their cords can be dangerous for small children
The Final Verdict
Are blinds right for you? That depends on your needs and your living situation. If your home contains small children, blinds might prove too dangerous and too breakable to be your ideal window-covering option. However, if none of that is an issue for you and you want a beautiful, easy-to-clean window covering, then blinds just might be the way to go. You can always trust the window blinds professionals at The Blind Guy!
If you are interested in more tips from our Huntington Beach window treatments specialists, please call The Blind Guy at 714-600-4239 or complete our online request form.