Taking the Best Care of the Window Blinds in Your Huntington Beach Home
---
---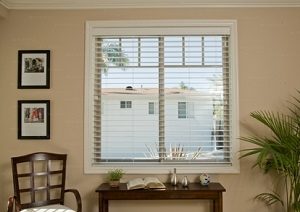 The first part of the window treatment process is picking the right one for your home. The next step is getting them installed by carefully selected industry experts. From there, it is all about taking care of them.
Taking care of window blinds in Huntington Beach can be the difficult part for some homeowners. Even though the maintenance and care required for this style of window covering is not demanding, not enough residential consumers learn the simple techniques required to make the most of your window blinds. Set yourself up for long-term success by learning some simple tricks that will keep your blinds looking in tiptop shape.
What You Need to Know
Savvy homeowners know that well-kept window blinds help improve the overall look of the home. Not to mention, this eradicates lingering dust particles that can trigger respiratory issues, such as allergies or even asthma. Some helpful tips for getting professional-grade cleaning results include:
Using the brush attachment for your vacuum will make a big difference. This helps eliminate dust, without simply redistributing it into the air inside your household. Another reason this is so beneficial is that you can remember to do it each time you sweep your floors, so it will get done on a regular basis.
A damp rag or cloth is also an effective option. Using a slightly moist cloth helps trap and pick up otherwise airborne contaminants. Don't just send that dust scattering through the air again, effectively pick it up.
For intensive cleaning, you may even use a tub or an outside hose. If you have vinyl or metal window blinds, this is a good approach to take, at least once a year. Once dried off, your blinds will look as good as new again.
More Tips on Caring for Window Blinds in Huntington Beach, CA
For more great advice, and to get expert installation, the Huntington Beach window blind company to call on is The Blind Guy. We are dedicated to making sure that each of our clients gets the personalized care that they deserve. Give us a call today and let's set up your free, in-home consultation – today!
If you are looking for window blinds in Huntington Beach, CA then please call The Blind Guy at 714-600-4239 or complete our online request form.